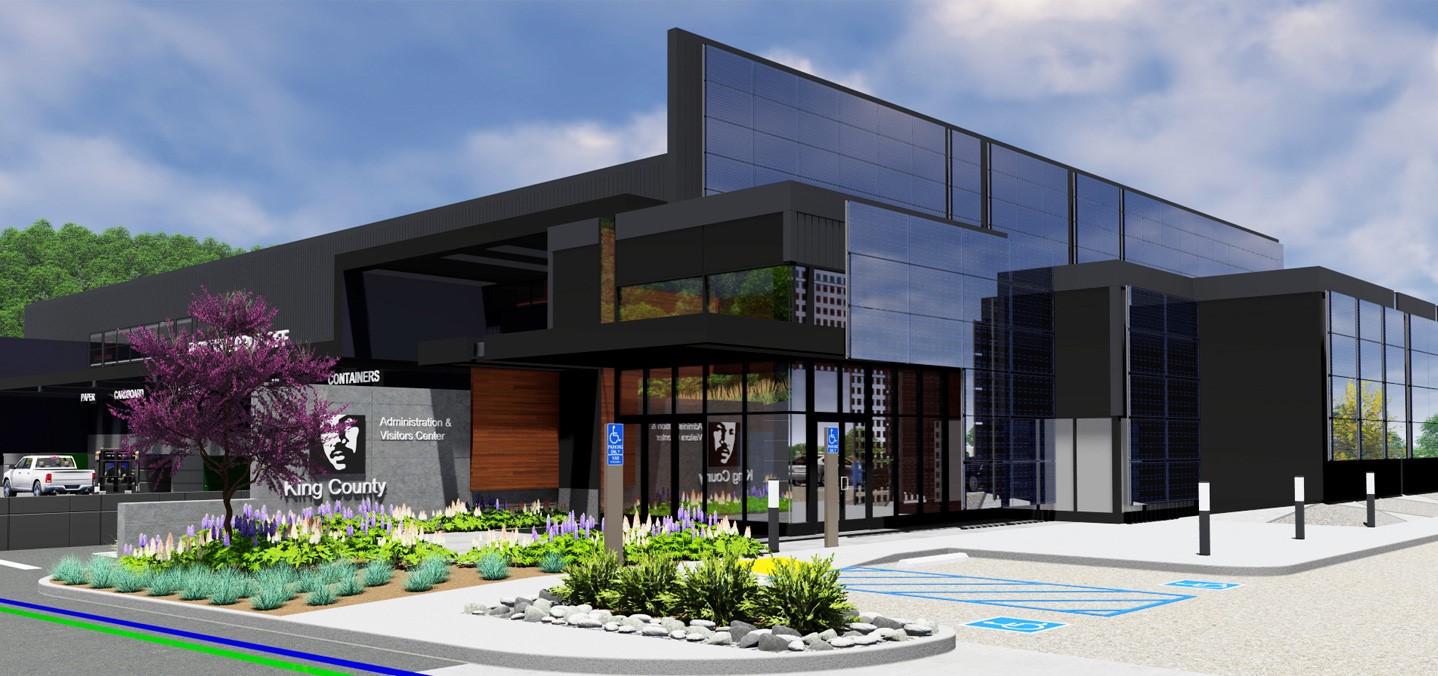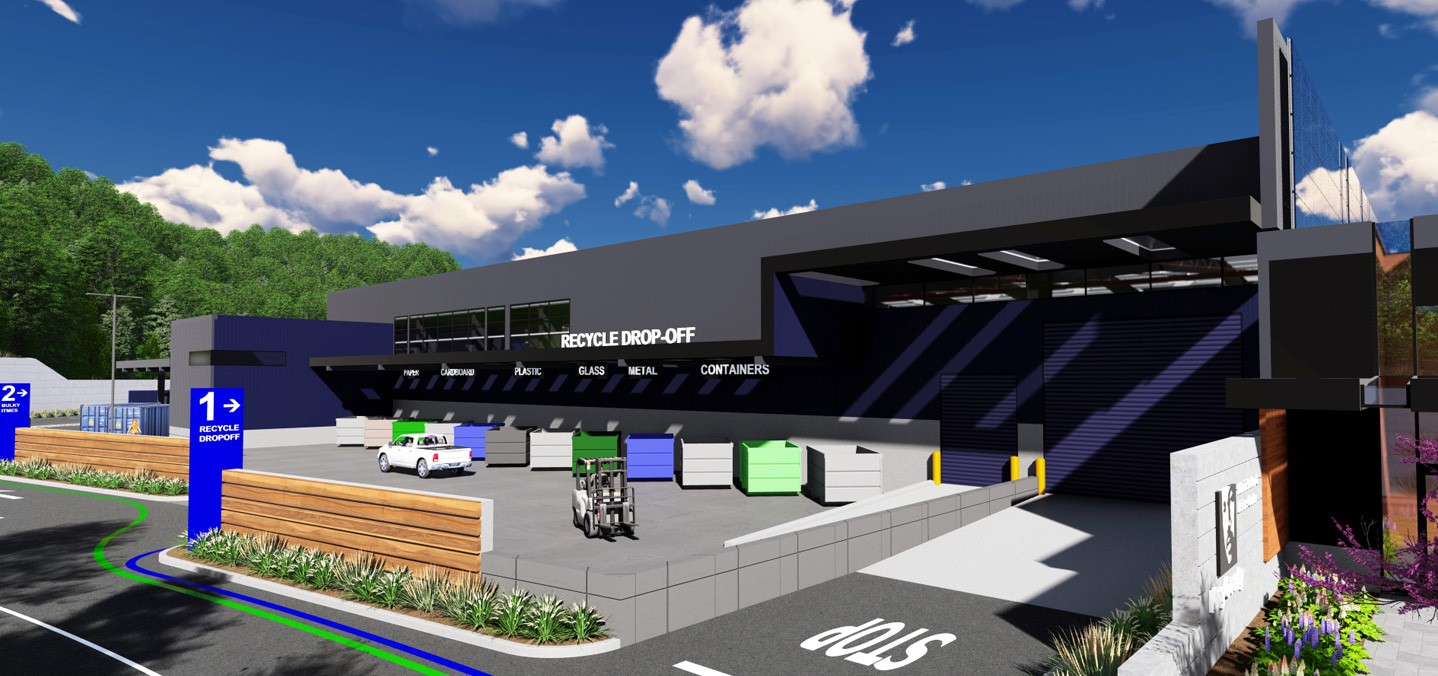 South County Recycling & Transfer Station (SCRTS)
Algona, WA
Serving the south portion of King County, this proposed transfer station replaces an existing 1960's era open-air canopy structure on a nearby site. The new transfer station will include a 36,000 SF commercial tip floor and an interior 18-space, 16,200 SF public self-haul drop-off area. Exterior public recycling drop-off, green waste tipping, and a baler area are included in the overall transfer station layout. A separate stand-alone Moderate Risk Waste (MRW) facility with a covered drive-through drop-off will be located at the north portion of the site. A lower -level loadout and trailer parking area will include two compactor loadouts and top load port for green waste loading. The yard area will be able to accommodate18 trailer parking spaces and 12 enclosed trailer bays to serve the MSW storage needs of the facility.
The administration area will include a visitor's lobby for public displays which will open onto an event patio on one side and provide access to a multi-purpose room with a view of the transfer station interior. Other functions in this part of the facility will include a Transfer Station Operator (TSO) center for supervision of floor activities, kitchen and break areas, and staff locker rooms.
The design incorporates extensive use of photovoltaics, including Building Integrated Photovoltaics BIPV on the south exposure of the structure for enhanced solar energy gain. Other sustainability features include rainwater harvesting, energy battery storage for charging stations and facility operations. The facility design is targeting the Living Building Challenge Energy Petal Certification.
Currently in design. Prime Contract: HDR Engineering, Seattle. Completion planned for 2024.
Project Facts
Location: Algona, WA
Completion: Current
Site Area: 7.83 AC
Total Building Area: 83,500
SF
Permitted Tonnage Approx: 700 TPD (966 TPD in 2043)
Service Type:
Programming & 30% Design
Architectural Design and Structural Engineering
LEED Certification:
Project for Living Building Challenge, Energy Petal Certification
Project Highlights
Operational Benefits
Dedicated enclosed 18-space self-haul drop-off.
3 loadouts including 2 compactors.
Full service Moderate Risk Waste covered drop-off with a reuse center.
Education Center/Multi-purpose Room.
12 enclosed trailer bays with three - day storage capacity.
Building Integrated Photovoltaics (BIPV).
Creek realignment and enhancement.
We use cookies to provide you with a better website experience. Click here to review our privacy policy and find out how to manage cookies.