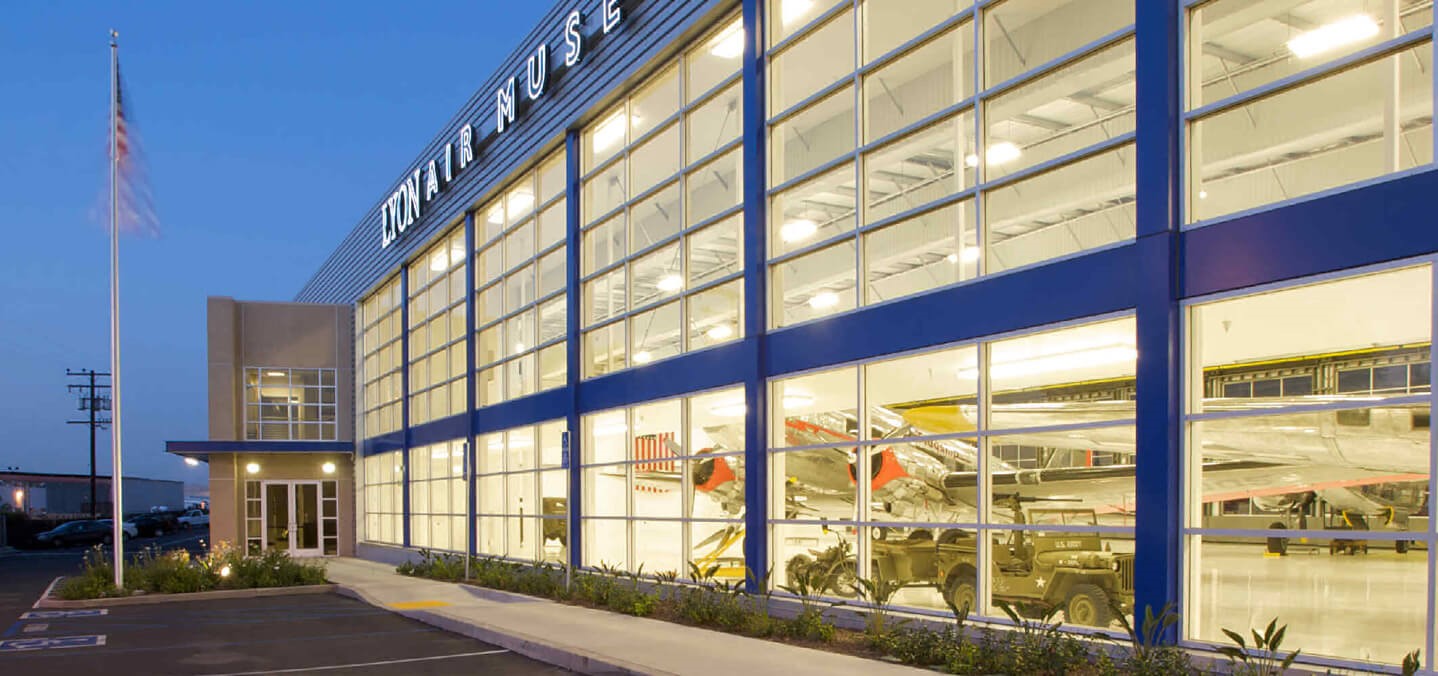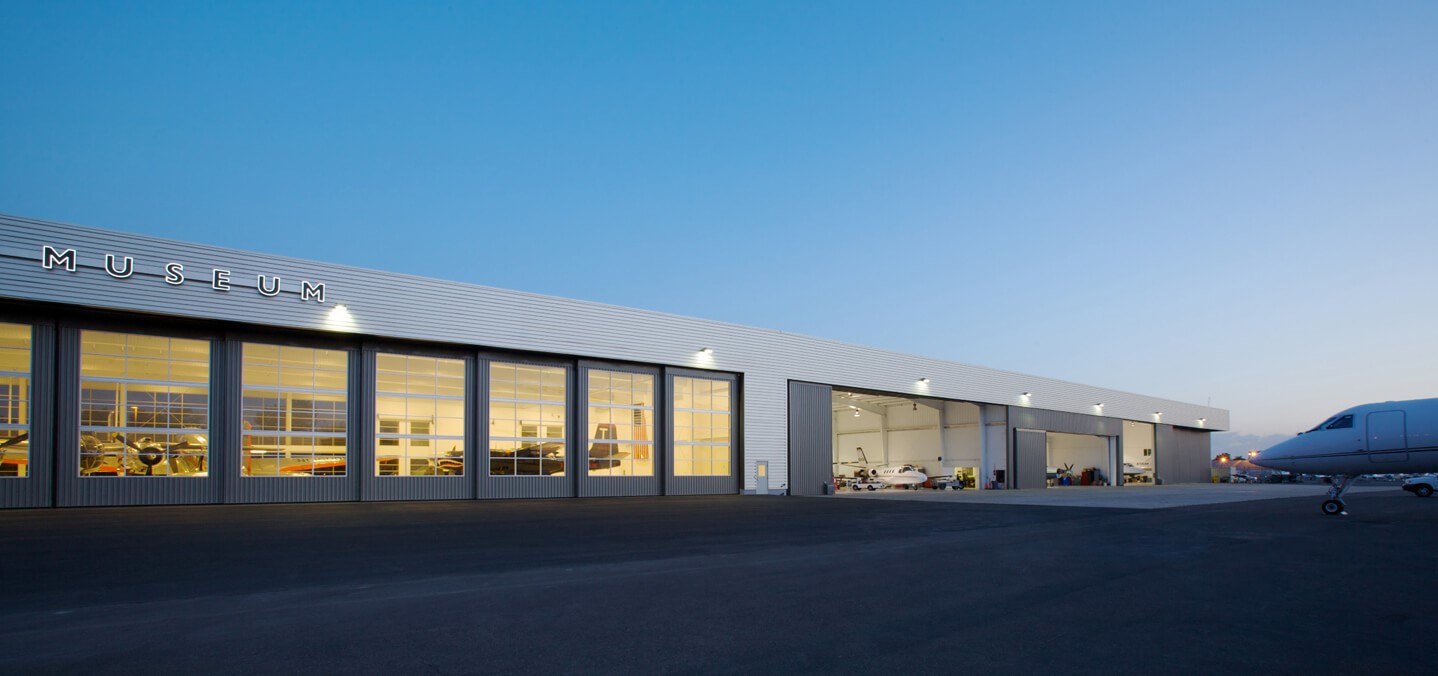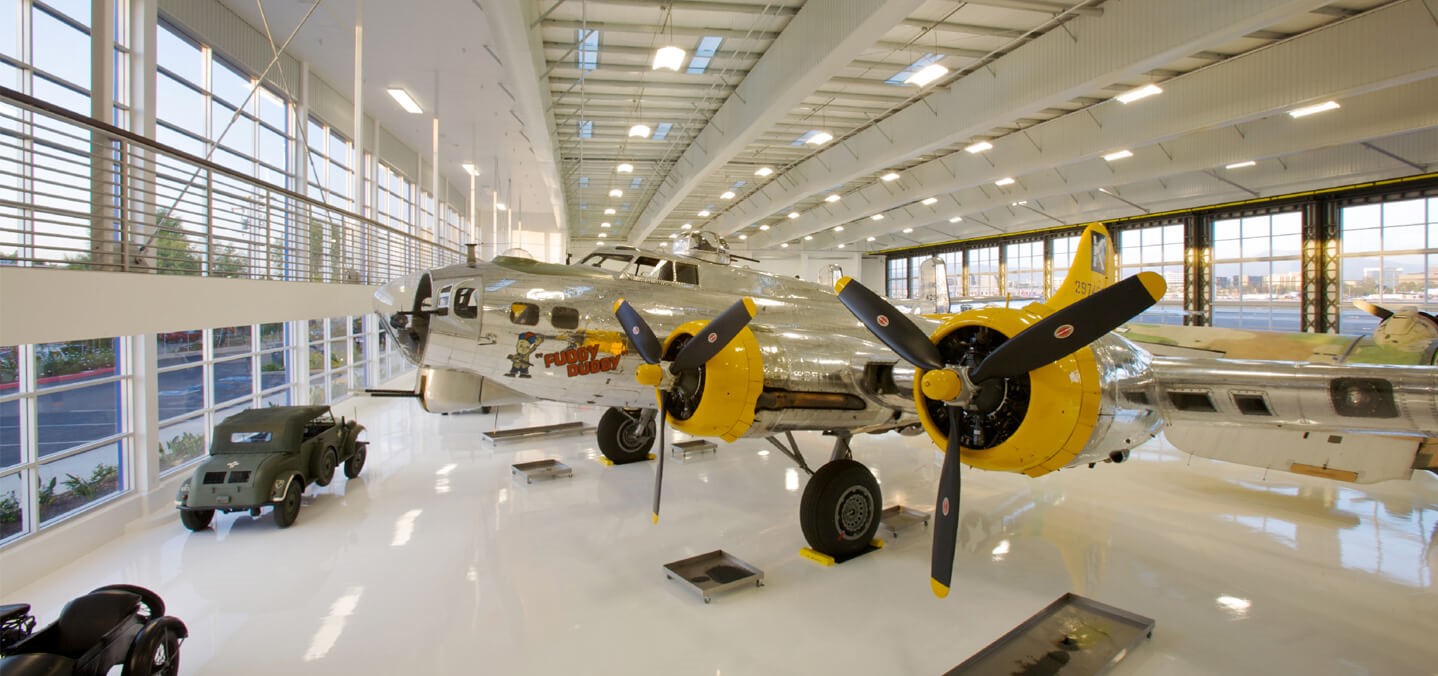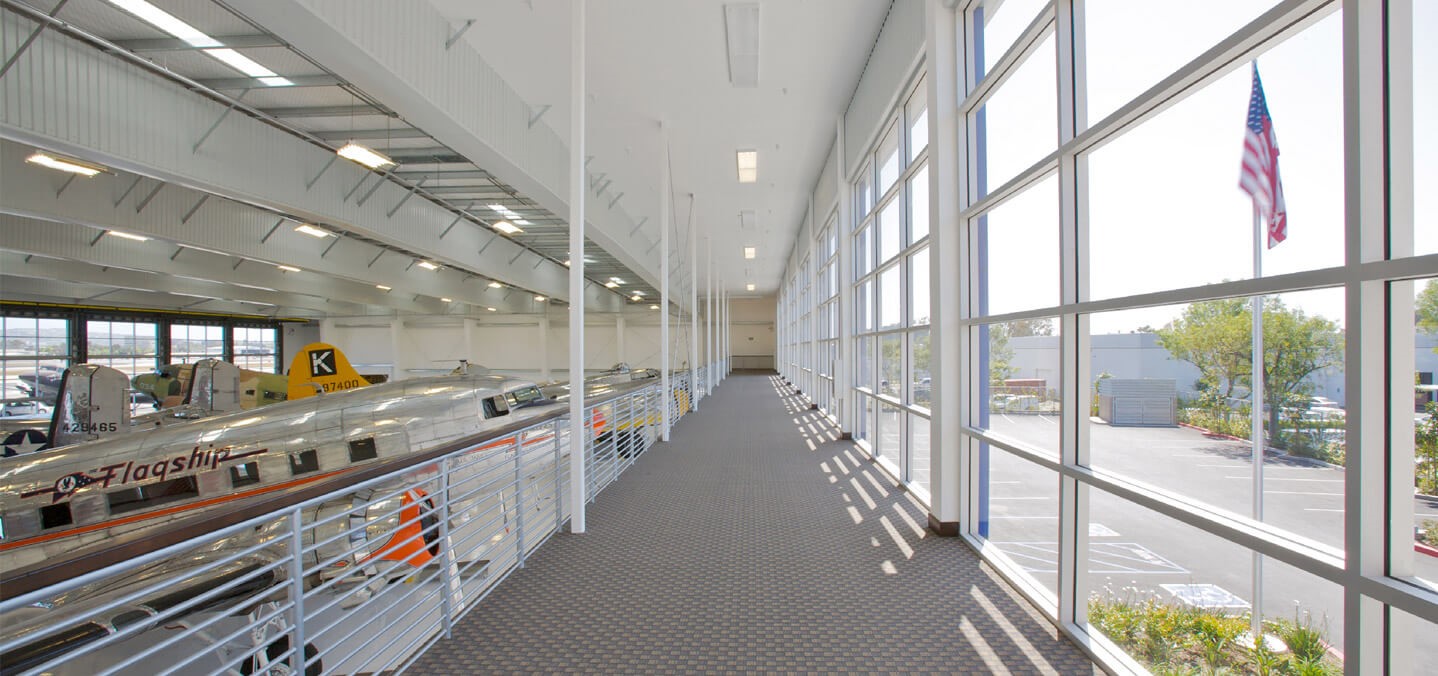 Lyon Air Museum SNA
Santa Ana, CA
Martin Aviation is always looking forward in its facilities, ready to refine the experience it provides aircraft operators and owners. The Lyon Air Museum in Santa Ana, an expansion to Martin Aviation's existing operation at the airport, takes a look back to inspire others about aviation in the future.
In order to showcase operational aircraft used during World War II, JRMA designed and engineered a hangar museum with large glass windows so aircraft can be viewed inside and out from multiple vantage points—including an observation mezzanine that runs the entire length of the museum. The wide-open space also allows for large group tours and events in the museum.
The existing facility was refurbished in order to match the new addition and provide upgrades in tune with Martin Aviation's forward-looking mission. To reach this goal, JRMA generated a design that fully integrated the new museum with the adjacent mid-1970's hangar with a new exterior skin that wrapped the entire facility, providing no clues as to the four distinct structures behind the new exterior.
Project Facts
Location: John Wayne Airport (SNA), Santa Ana, CA
Completion: 2009
Site Area: 5.6 AC
Total Building Area: 58,855 SF
Service Type: Architectural Design, Structural Engineering