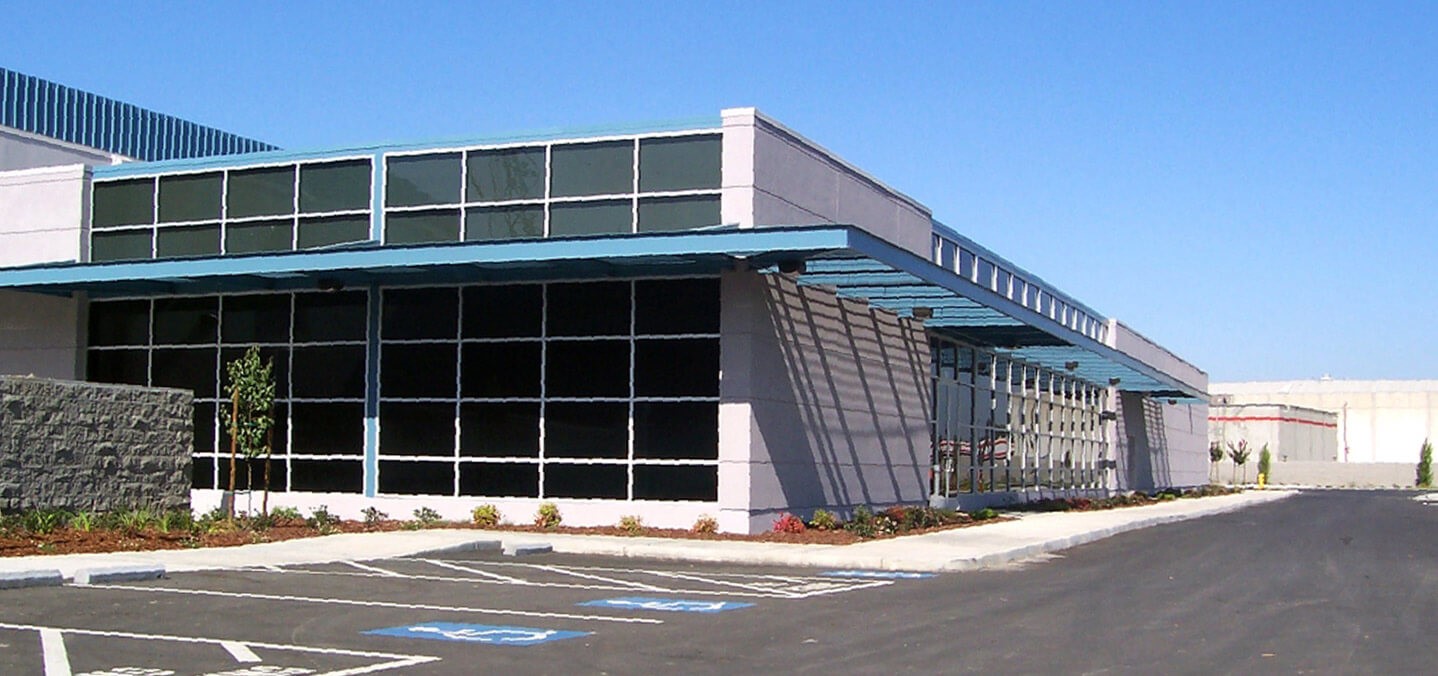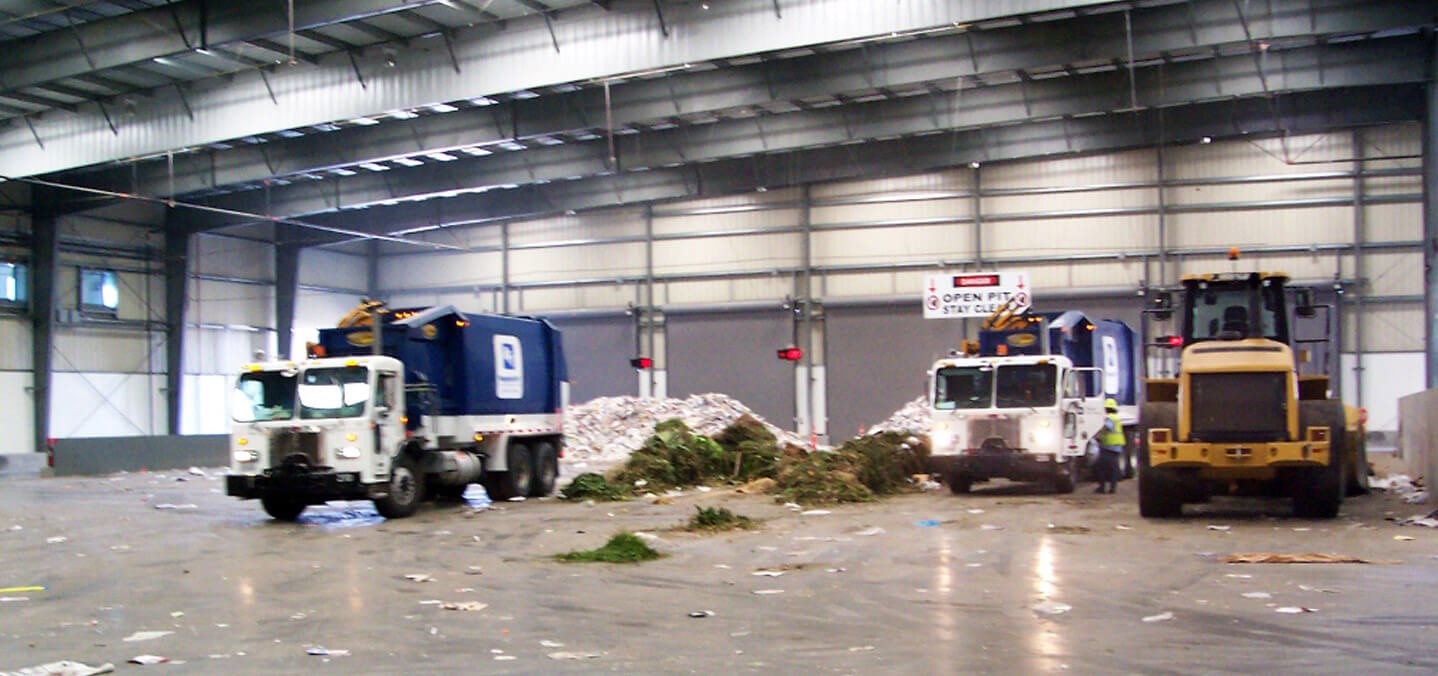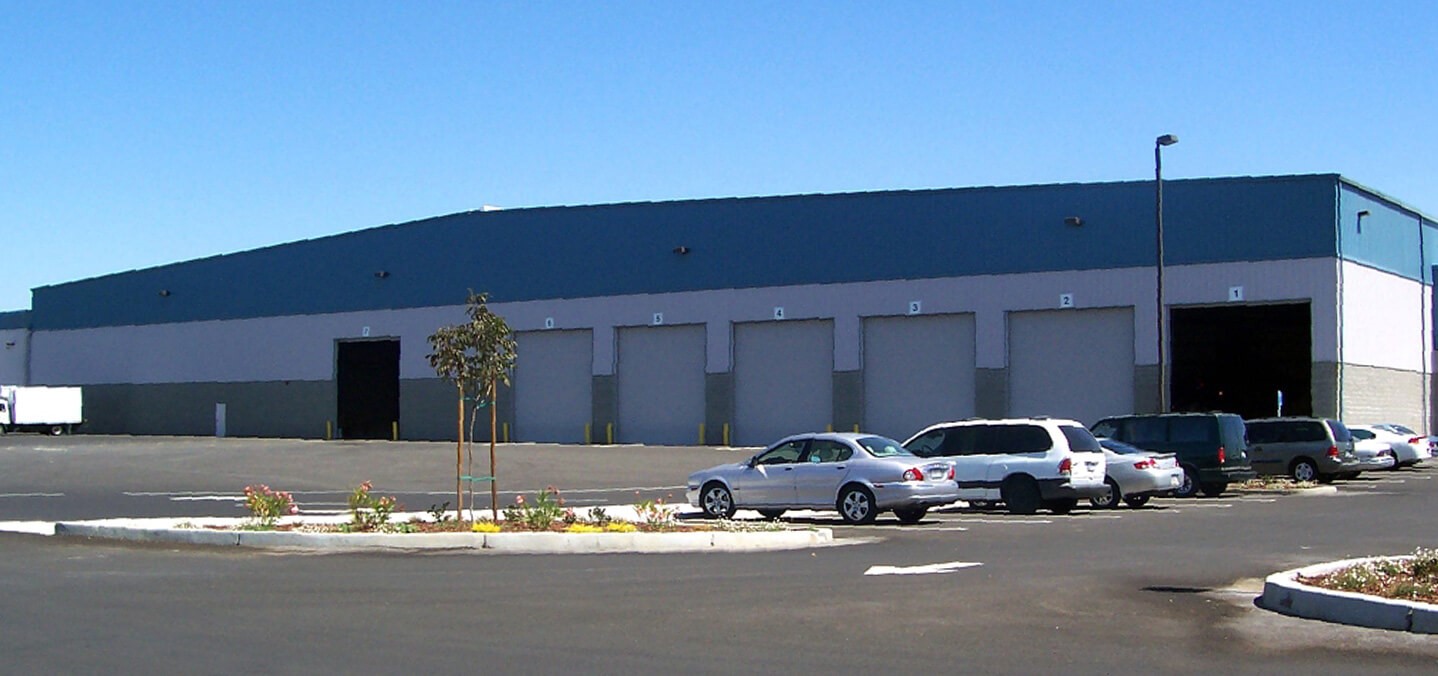 Fremont Recycling & Transfer Station
Fremont, CA
Turning a 40-year-old manufacturing facility into a modern materials recovery facility (MRF) and transfer station presents challenges, but JRMA showed how it could be done with the Fremont Recycling and Transfer Station. The renovated facility has every element imaginable in a MRF and transfer station, including administrative offices, employee support areas, a maintenance area, a buy-back facility for consumer bottles and cans, and a household hazardous waste drop-off area, in addition to trash transfer and recycling processing areas.
The challenges came in dealing with two particular issues. The renovated facility needed a 28 foot-wide load-out tunnel below the existing concrete tilt-up building. JRMA designed a tunnel supported by drilled piers, which met the construction schedule and provided a barrier against the high water table. The second challenge was the old roof. An entirely new roof with a clear span of 315 feet was necessary to meet the operational needs of the facility.
With these modern changes, the facility now handles more than 1,000 tons of recyclables and trash per day and hosts thousands of local children and adults annually at tours in its Environmental Education Center.
Project Facts
Location: Fremont, CA
Completion: 2006
Site Area: 13.5 AC
Total Building Area: 193,000 SF
Processing Capacity: 4,000 TPD
Service Type: Architectural Design, Structural Engineering