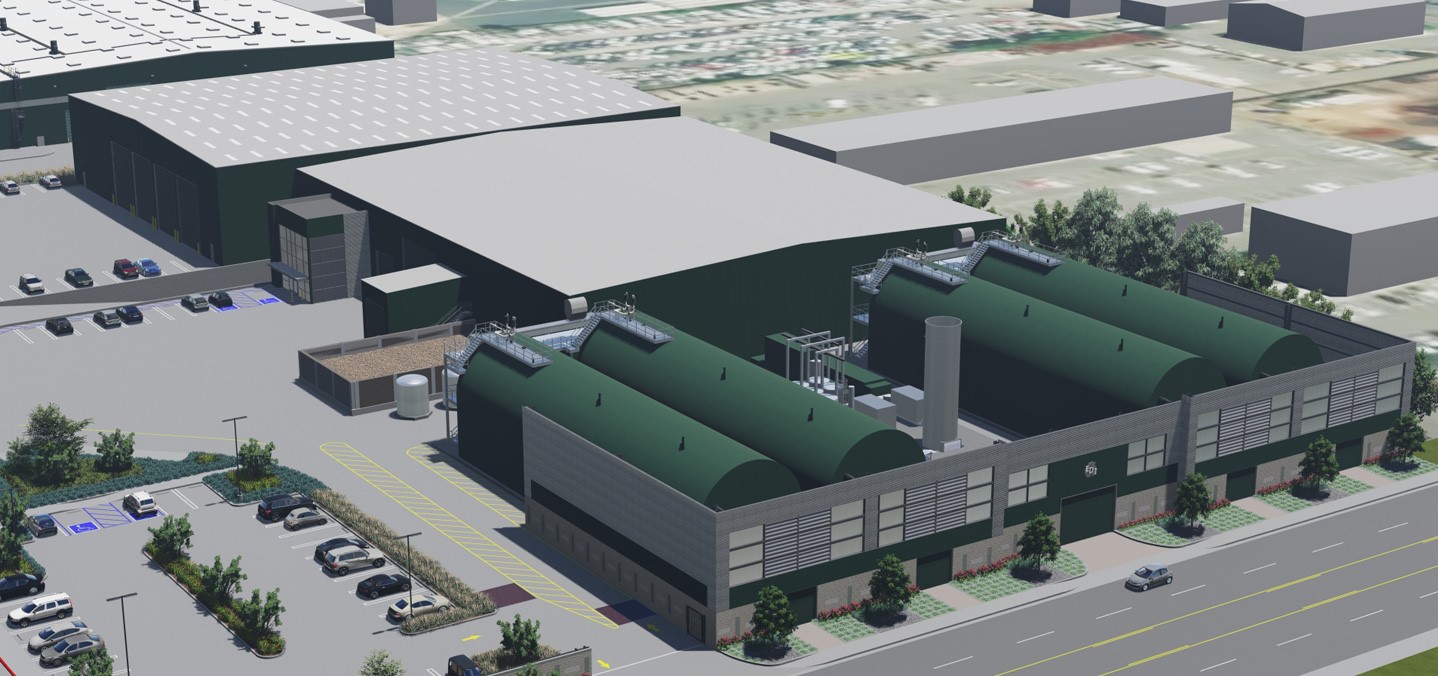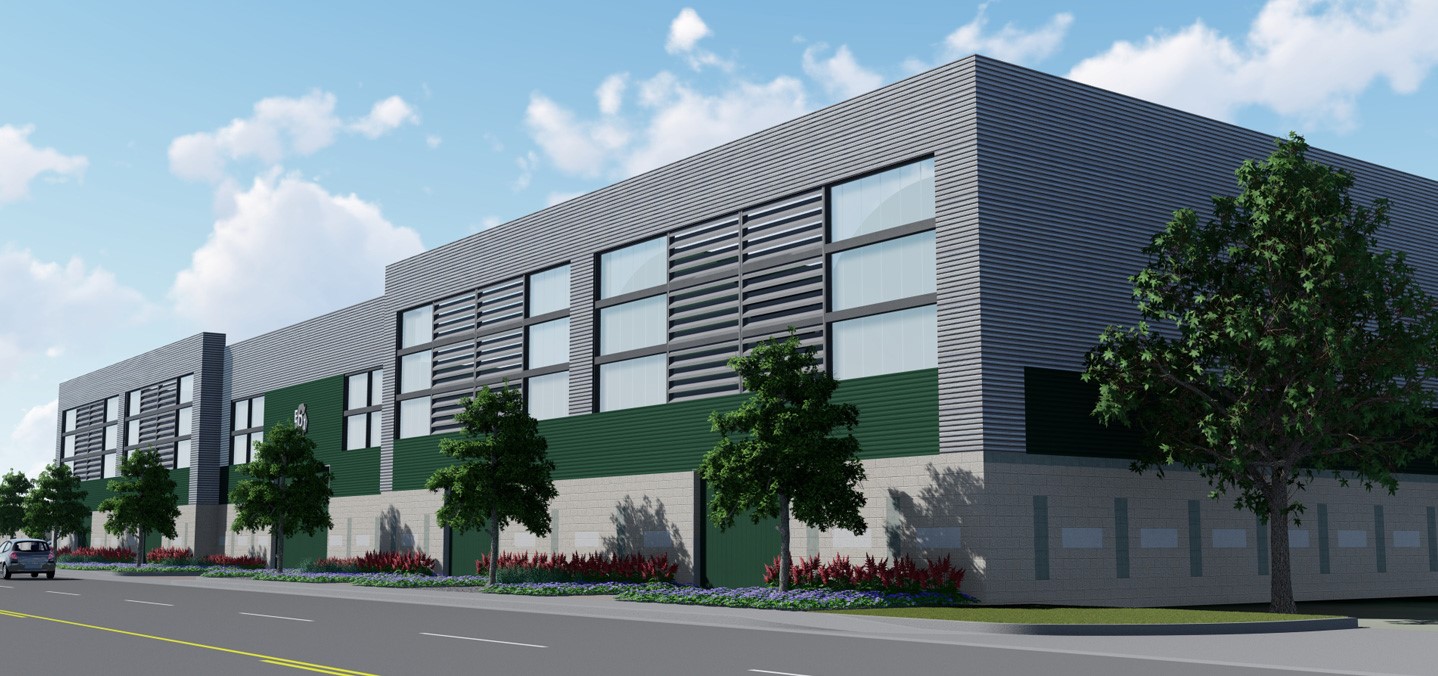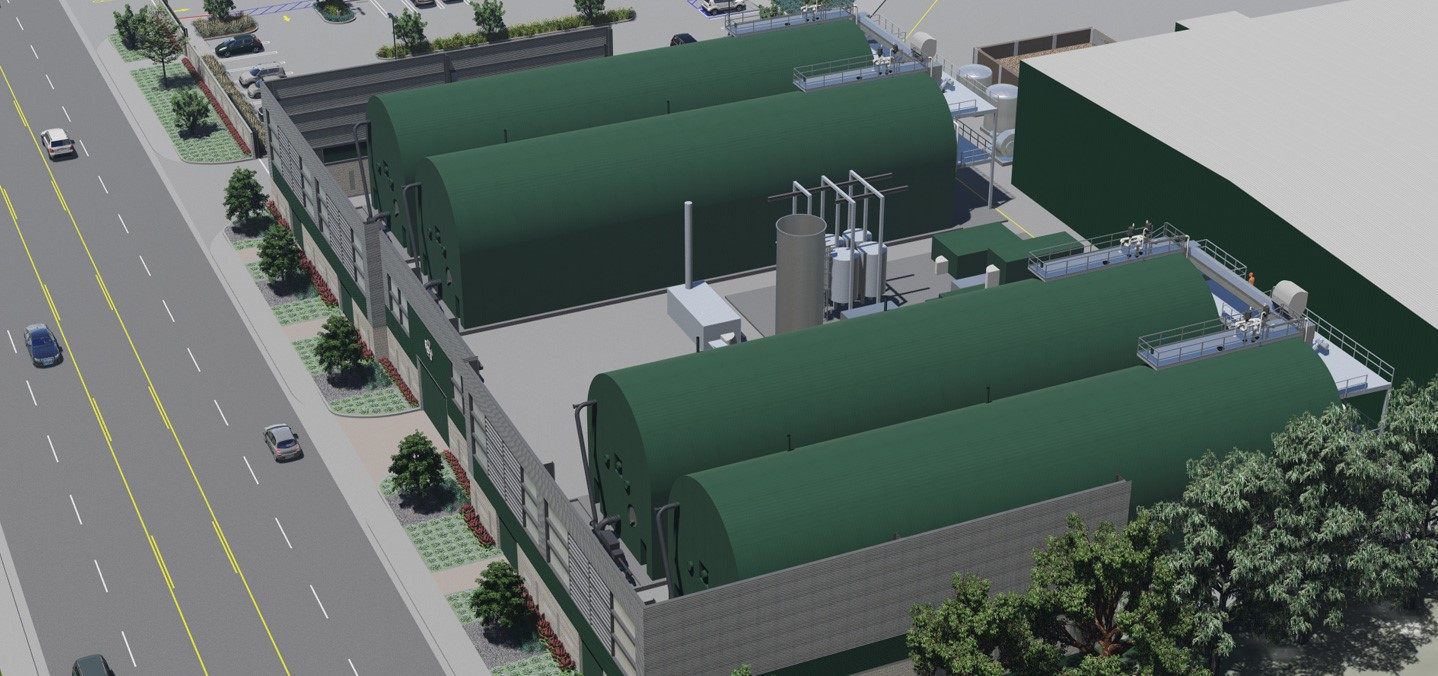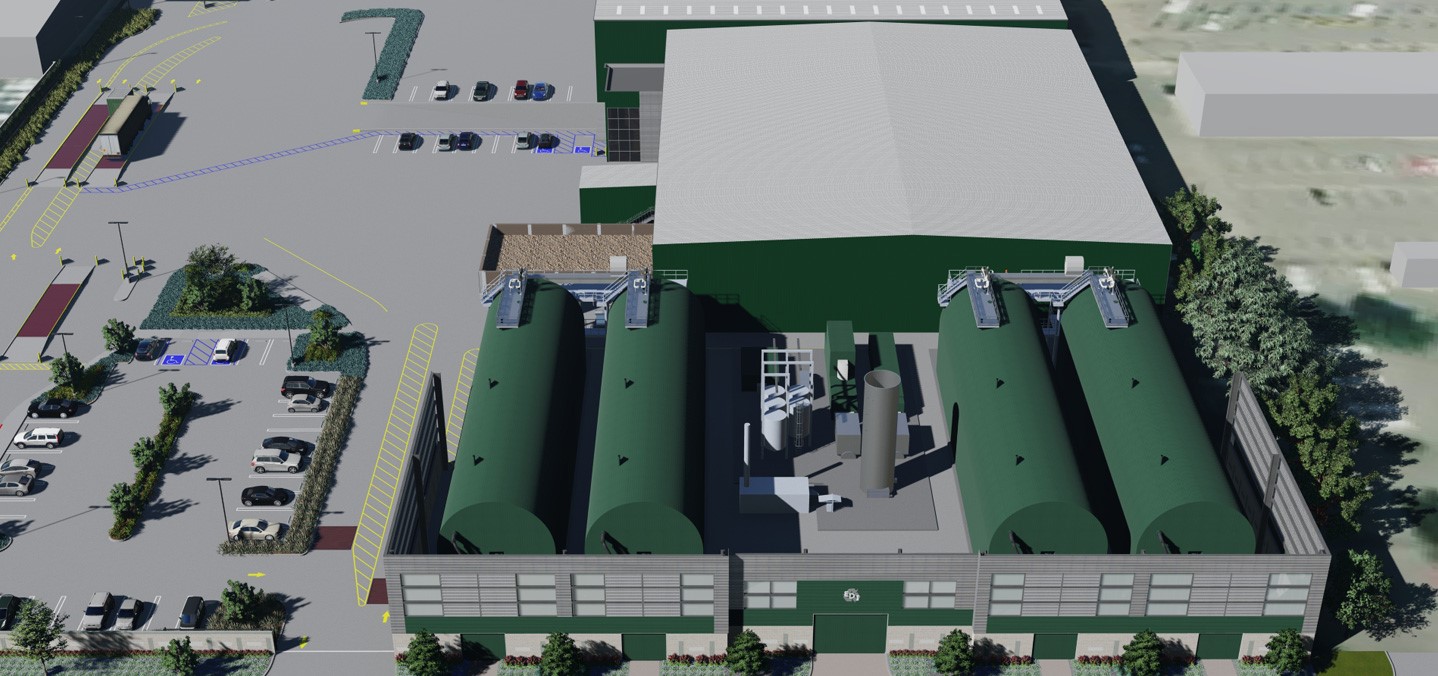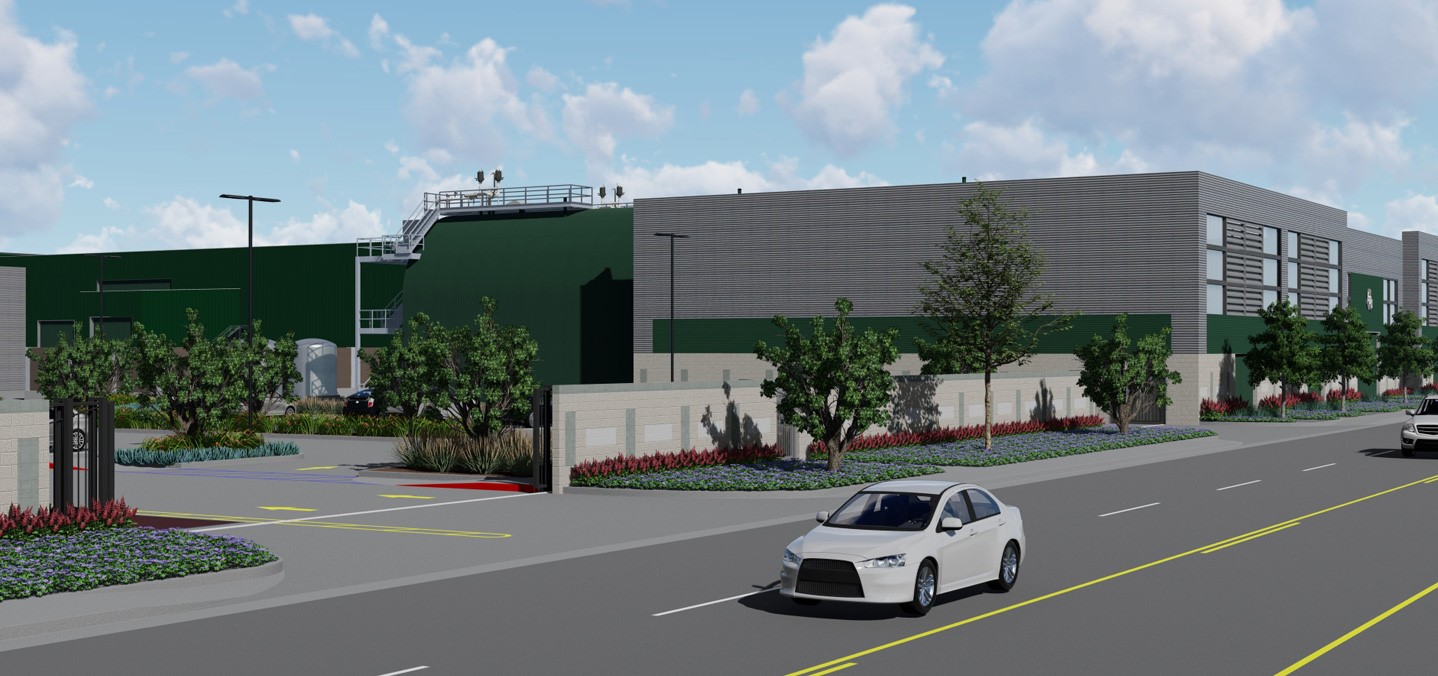 Escondido Disposal AD Facility
Escondido, CA
Beginning in 1991, JRMA has provided design services for five major additions to the facility: 1) Single stream material recovery facility (MRF) and new vehicle maintenance building; 2) Transfer station expansion and addition of separate self-haul area; 3) Relocation and expansion of vehicle maintenance building; 4) Mixed-waste MRF and new administrative building; and 5) Anaerobic digestion (AD) facility, including receiving and pre-processing for green waste and food waste plus new employee facility with visitor center.
Escondido Disposal Inc. is in the process of converting its existing MRF building into a dedicated AD receiving and processing area. JRMA was selected by EDI to perform design services for the building modifications, foundations, and support equipment necessary for two anaerobic digesters and gas-upgrading equipment. The initial phase of installing two digesters will be capable of processing up to 93,000 tons per year (TPY) and ultimately doubling that throughput upon the installation of two more digesters in a later phase.
The proposed AD system and processing equipment provided by Hitachi Zosen Inova USA, LLC is uniquely designed to process source separated organics (SSO) and green waste to create environmentally friendly biogas and upgrade to produce renewable natural gas (RNG) for pipeline injection and use as CNG vehicle fuel.
The gas upgrading equipment required to bring the quality of RNG to gas line injection standards enabled EDI to coordinate with SDG&E/SoCal Gas for the interconnect of RNG to be injected into the local gas transmission pipeline.
Project Facts
Location: Escondido, CA
Completion: In Construction
Site Area: 81,156 Acres
Total Building Area: 40,335 SF
Permitted Tonnage: 8,743 TPD
Service Type: Design Services
Operational Benefits:
Conversion of biogas to renewable natural gas (RNG) and injected into San Diego Gas & Electric (SDG&E) gas transmission pipeline.
Meet State and California waste reducing goals and SB 1383 regulations.