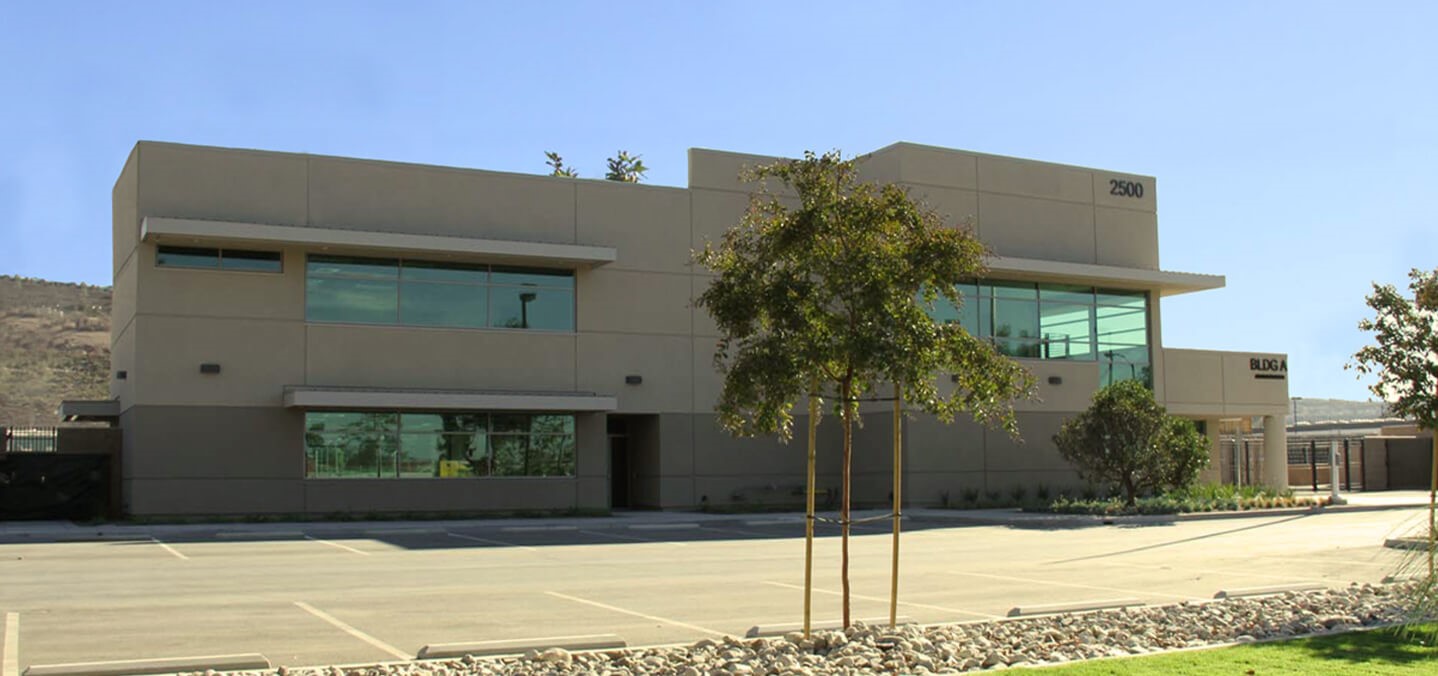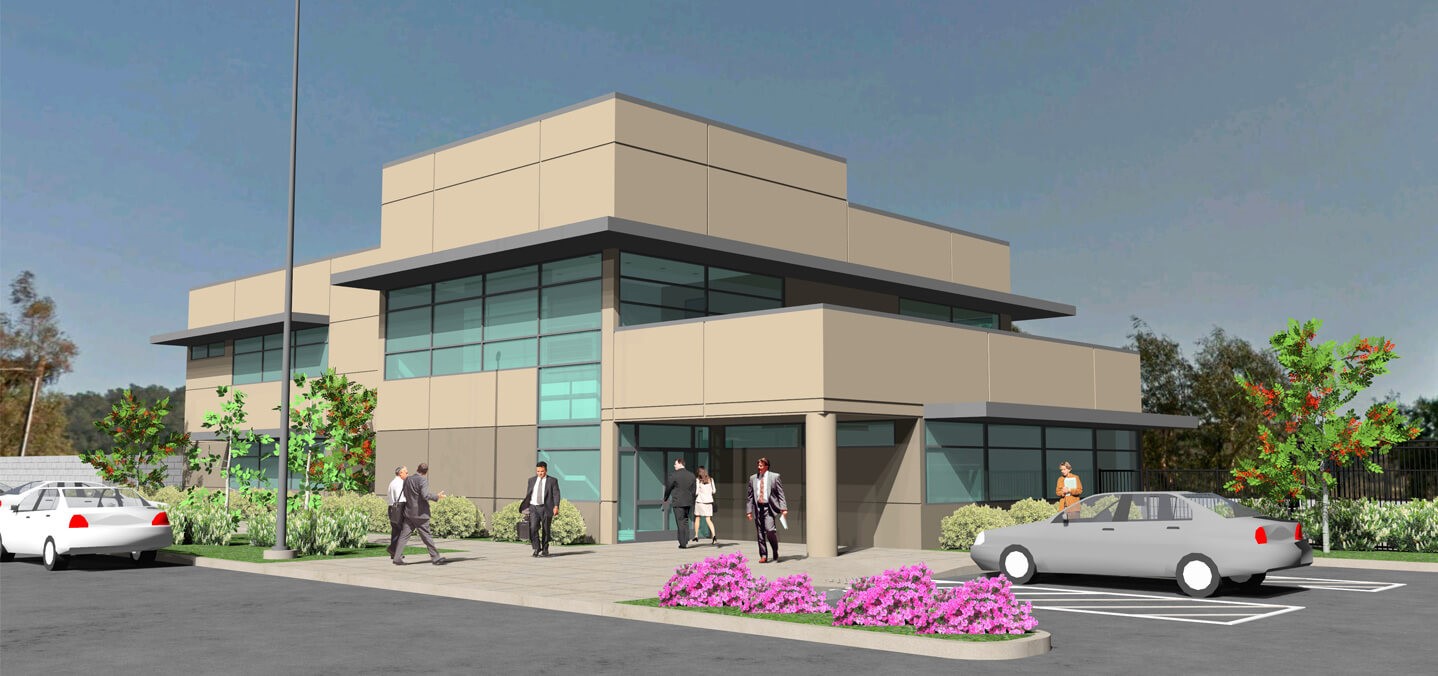 Puente Hills Intermodal Facility Administration Building
City of Industry, CA
Adjacent to the Puente Hills Transfer Station and Materials Recovery Facility is the new 13,767 square foot intermodal operations center. JRMA provided architectural design and structural engineering services for this two-story administrative building, which features staff offices, conference areas, and a second floor observation deck. The contemporary design features a two-story lobby and continuous bands of blue high performance glass windows shaded from direct sunlight by steel canopies. Perimeter offices provide views to the operations yard while also having windows on the interior side to bring light into the center of the building. Solatubes® acting as "light chimneys" also bring daylight to isolated interior spaces such as toilet rooms.
Located in the rail loading zone is a 2,800 square foot maintenance facility. This facility includes offices, a parts storage mezzanine, as well as a 5,000 square foot steel high bay canopy for servicing rail yard equipment.
The operations center and maintenance facility are located on a 16.25 acre site that includes a new rail container intermodal operation designed by Bryan A. Stirrat & Associates. This is the first rail yard in California dedicated solely to the transport of containerized solid waste. This is the final step in implementing a waste-by-rail system which enables the County of Los Angeles Sanitation Districts to transfer rail-ready shipping containers of municipal solid waste from trucks onto trains for transport to a remote landfill.
Project Facts
Location: City of Industry
, CA
Total Building Area: 13,767
SF
Service Type:
Architectural Design, Structural Engineering
We use cookies to provide you with a better website experience. Click here to review our privacy policy and find out how to manage cookies.