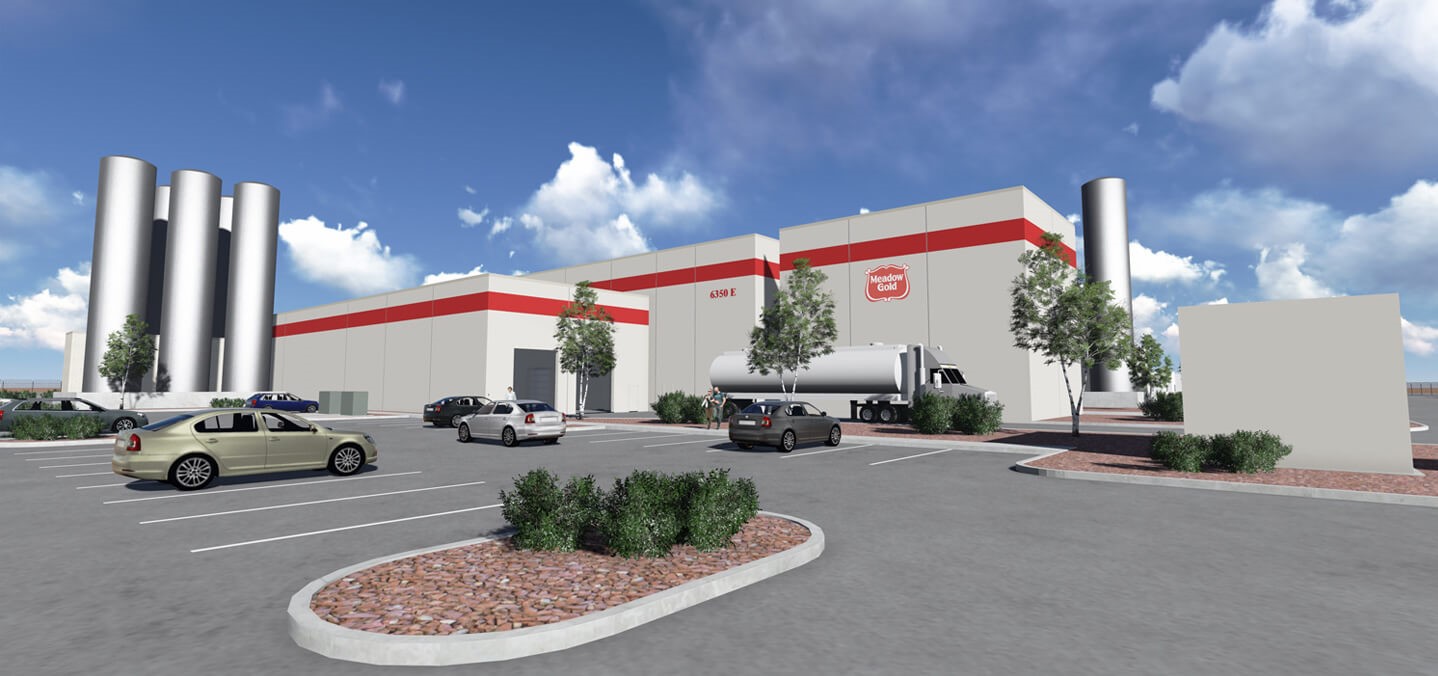 Dean Foods
City of Industry, CA
Providing architectural and structural design services for Dean Foods' entire facility in the City of Industry, JRMA has worked on a collection of projects to create a complex fitting for the dairy food and beverage company.
In the South Facility, JRMA designed improvements to the cooler storage, which included the demolition of the older automated storage and retrieval system, all of which was designed and constructed without impacting operations. To improve product flow, a new gravity-fed rack system was employed inside a new structural steel building.
In the North Facility, the freezer storage was renovated and turned into cooler storage, while other upgrades worked to ensure the longevity of the building. Steel frames now reinforce the wood structure, just one of the seismic upgrades to the building. A new roof and insulated metal wall and ceiling panels provide better energy efficiency. New dock doors, man doors, lighting, and refrigeration equipment rounded out the project, bringing the facility up-to-date and making it better prepared to handle Dean Foods' dairy production in California.
Project Facts
Location:
City of Industry, CA
Total Building Area: 94
,756 SF
Service Type:
Architectural Design, Structural Engineering
Project Highlights
Existing building retrofit.
No impact to operations.
Process integration.
Center of building area of work design constraints.
We use cookies to provide you with a better website experience. Click here to review our privacy policy and find out how to manage cookies.