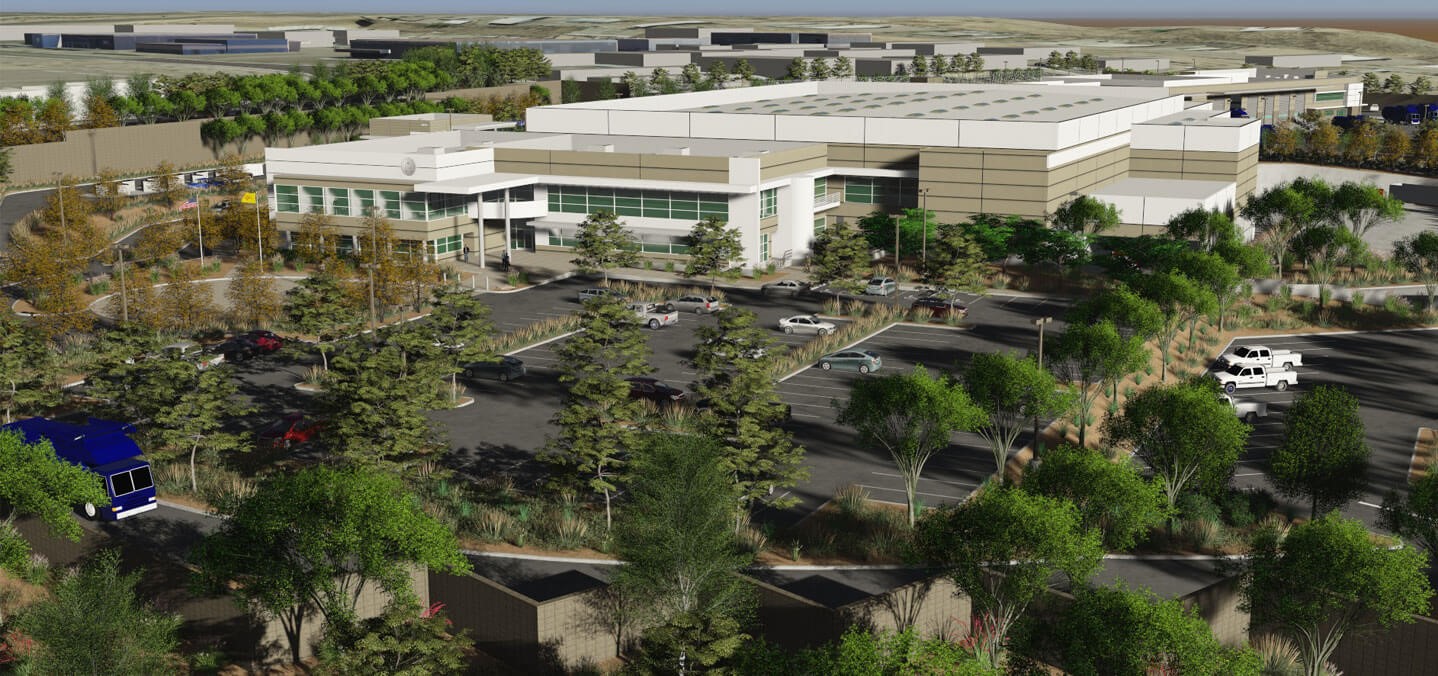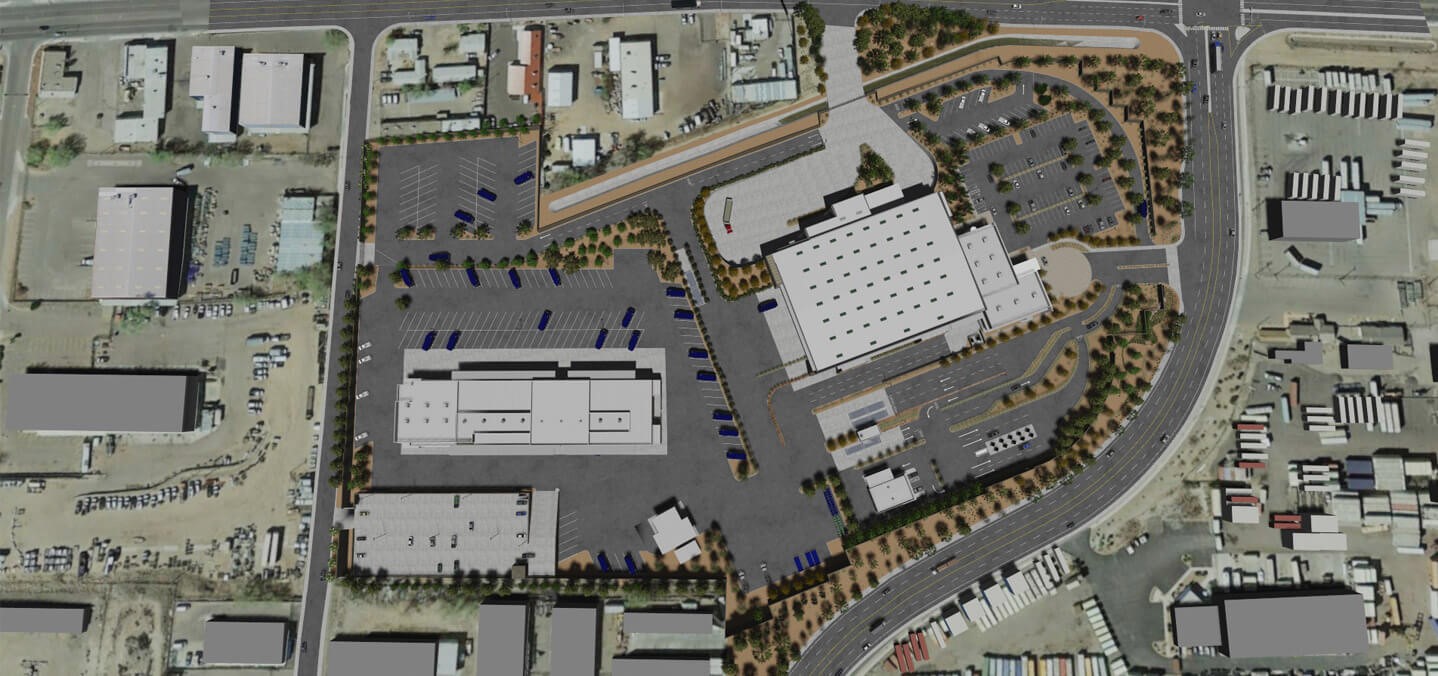 Edith Transfer Station
Albuquerque, NM
Pending agency approvals, the new City of Albuquerque Edith Transfer Station Complex is presently planned to feature several distinct structures, including the transfer station, administration offices, a vehicle maintenance facility, public drop-off areas, and a three-level staff parking structure. The new fully enclosed Edith Transfer Station, will have fast-acting doors to control noise, dust and odors. The site will feature masonry screen walls and landscaping improvements along Comanche Rd NE and Edith Blvd NE.
The new transfer station will receive residential trash from curbside routes for transfer into semi-trailers, significantly reducing collection vehicle trips to the City's landfill. The transfer station facility will adjoin a two-story administrative building that will be home to the Solid Waste Department and Keep Albuquerque Beautiful offices. On the second floor, visitors will be welcomed in a conference area that overlooks the tipping floor.
Also in the complex, a new vehicle maintenance building will replace its outdated predecessor. The building will include 20 state-of-the-art truck service bays and a two-story office space for supervisory staff, training rooms, and break areas.
The new public-scale plaza will provide easy access to the public drop-off areas for both trash and recyclables. A separate building will serve as the Household Hazardous Waste collection and reuse center.
Project Facts
Location: Albuquerque, NM
Completion: 2018
Site Area: 22 AC
Total Building Area: 155,000 SF
Processing Capacity: 2,000 TPD Avg. Daily Capacity
Service Type: Feasibility, Programming, Architectural Design, Structural Engineering, Public Involvement Consulting